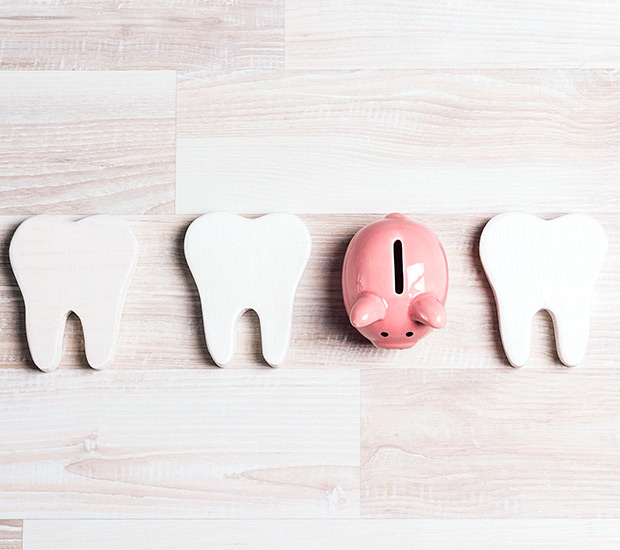 In-House Dental Plan
Philadelphia, PA
For New Patients
Book an Appointment
Frankford Dental Care In-House Dental Plan
Our In-House Dental discount plan is an excellent way to manage costs for routine dental care and save money on treatment when you need it. With this plan there are no monthly premiums to pay, and there is no guessing how much your preventive dental visits will cost you.
For an Annual Fee of $395 Our In-House Plan Includes:
100% coverage for up to 2 periodic exams, 2 Routine Cleanings (in the absence of periodontal disease) and 1 set of Necessary X-Rays each year, 2 Fluoride treatments (age 17 and younger)
Perio Plan: 35% discount on up to 4 Perio Maintenance Cleanings, 100% coverage for 2 Exams & 1 set of Necessary X-Rays each year (if periodontal condition is present)
100% coverage for 1 Emergency Care or Problem Focused Visit: Exam and single X-Ray
15% Discount on Dental Treatment, 10% off for Invisalign and cosmetic or elective treatments
Participating Patients Get
No yearly Maximum
No deductibles
No limitations for pre-existing treatment
No Pre-Authorizations
No one will be denied coverage or wonder what insurance will pay
No waiting for treatment (plan is active right away)
How does the value compare?
Regular fees:
Routine cleaning $110 x 2 = $220
Periodic exam $62 x 2 = $124
Comprehensive new patient exam $106
Emergency exam with x-ray $126
Annual check-up x-rays (4 bitewings) $80
Full mouth x-rays (once in 3 years) $162
Fluoride is covered twice per year for children 17 and under $56 x 2= $112
With the In- House plan, you never pay more than $395 per year for these routine services!
Just a few important rules to be aware of:
If using Care Credit as a payment method, discount is subject to a reduction. Ask our office staff for more details.
You cannot combine the discount of the In-House plan with any other discount, coupon, or with dental insurance.
All treatment fees must be paid in full at the time of service to receive the discount.
It is the responsibility the patient to take advantage of the benefits within the plan year. For example, don't wait until the last month or two of your plan to book your routine exam and cleaning as we might not have appointments available (this is especially true if you need an early morning or late in the day time). We strongly recommend booking your hygiene appointment 4-6 months in advance.
There are no refunds or credits given for unused benefits of the plan. Unused benefits will not rollover.
Because this is an in-house discount plan, not an insurance, it cannot be used at any other office, such as a dental specialist.